MAD et LEN - Graphite Apothecary Candle 10.5oz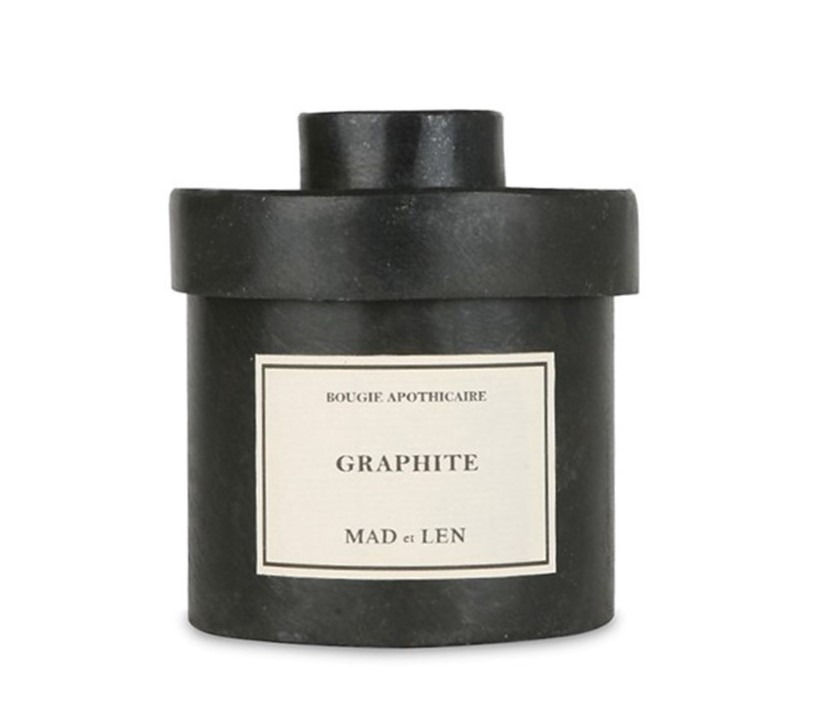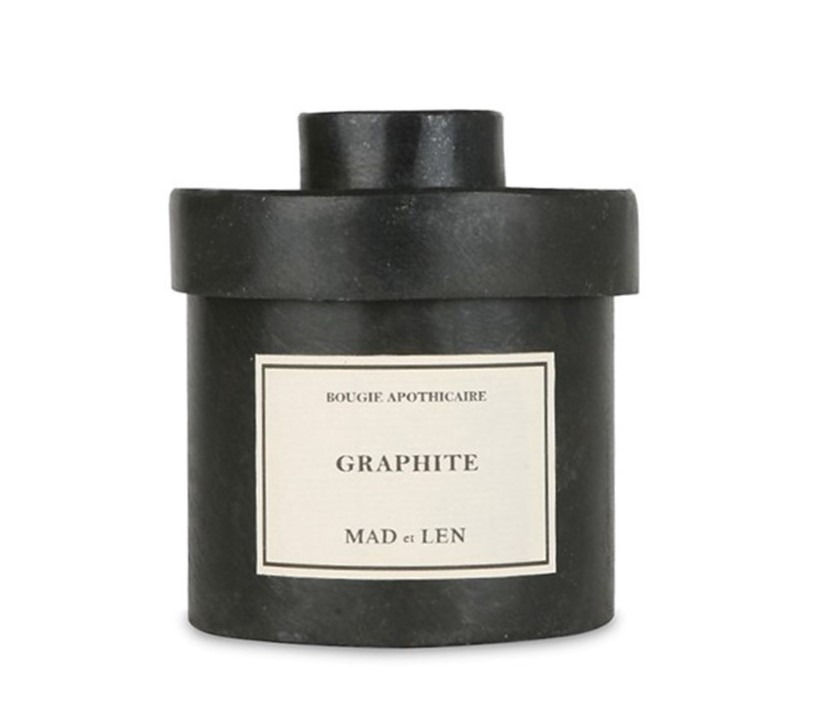 MAD et LEN - Graphite Apothecary Candle 10.5oz
Graphite Scent Notes: Ink, Paper, & Leather
Left alone, the tools of creation- pencil, paper, chalk- take on a creativity of their own, a symphony of grays and whites with surprising depth and compelling uniqueness. A candle for the drawer, the dreamer, the academic, and those longing for the once-mundance aromas of school-age childhood.
MAD et LEN (FRANCE)
Scent Family: EXOTIC
Primary Scents: LEATHER, PARCHMENT & WOODS
Burn Time: 65 hours
Wax Family: VEGETABLE
Net Weight: 10.5oz
Color: Black
Dimensions: H3" x D3.25" (without lid)
Handmade in France
The perfume house, MAD et LEN, is based in the south of France and specialized in intoxicating aromas handmade with an artisian's touch. MAD et LEN is a search for lost time and its reappropriation in the recollection of original organic distilled essential oil from flowers, wood or aromate. The use of these raw ingredients gives these fragrances a refreshing natural aroma, extending the product line from home fragrances to candles with rich scents. Each product is unique, from the hand made packaging to the hand blended perfumes.