MAD et LEN - Room Spray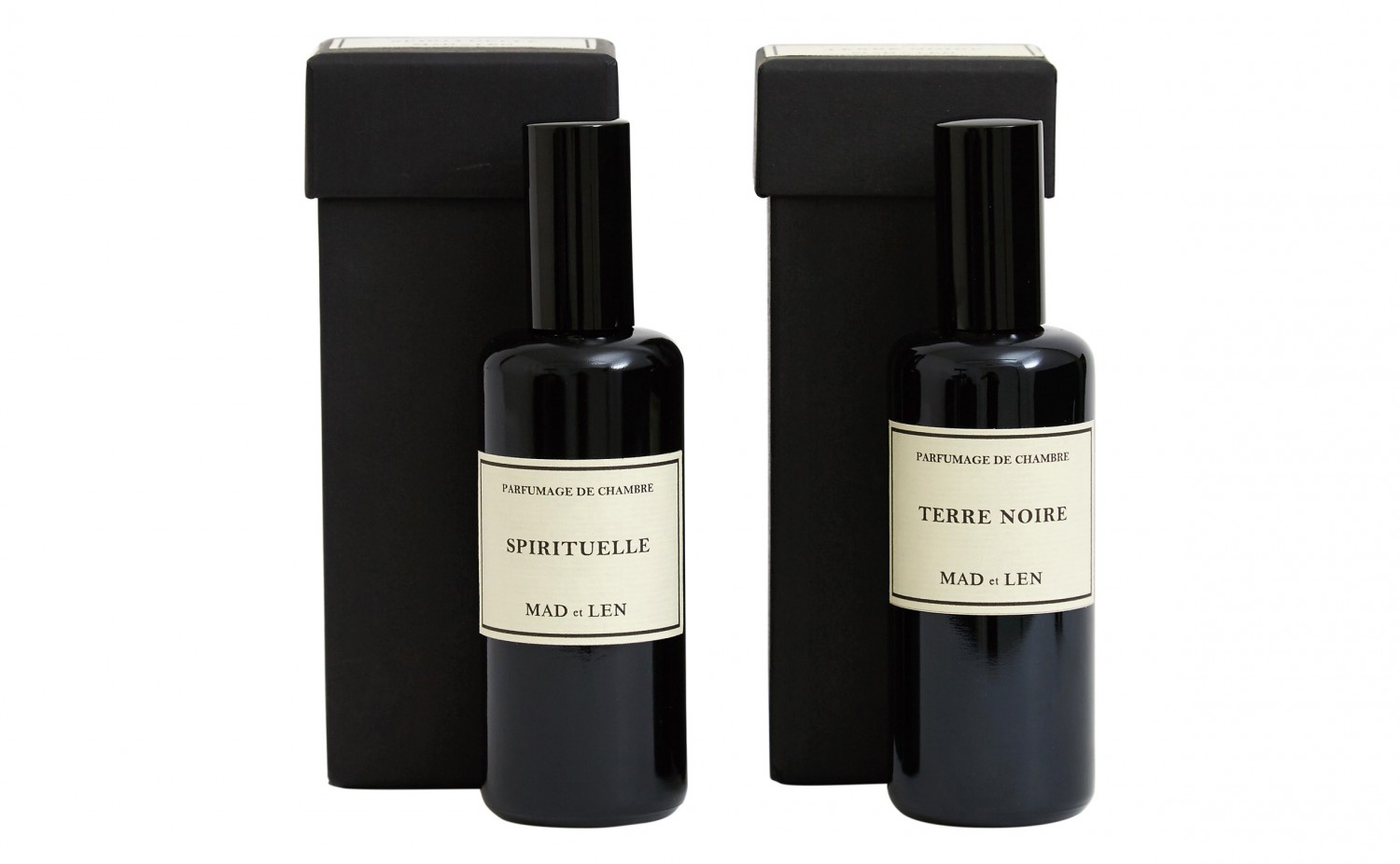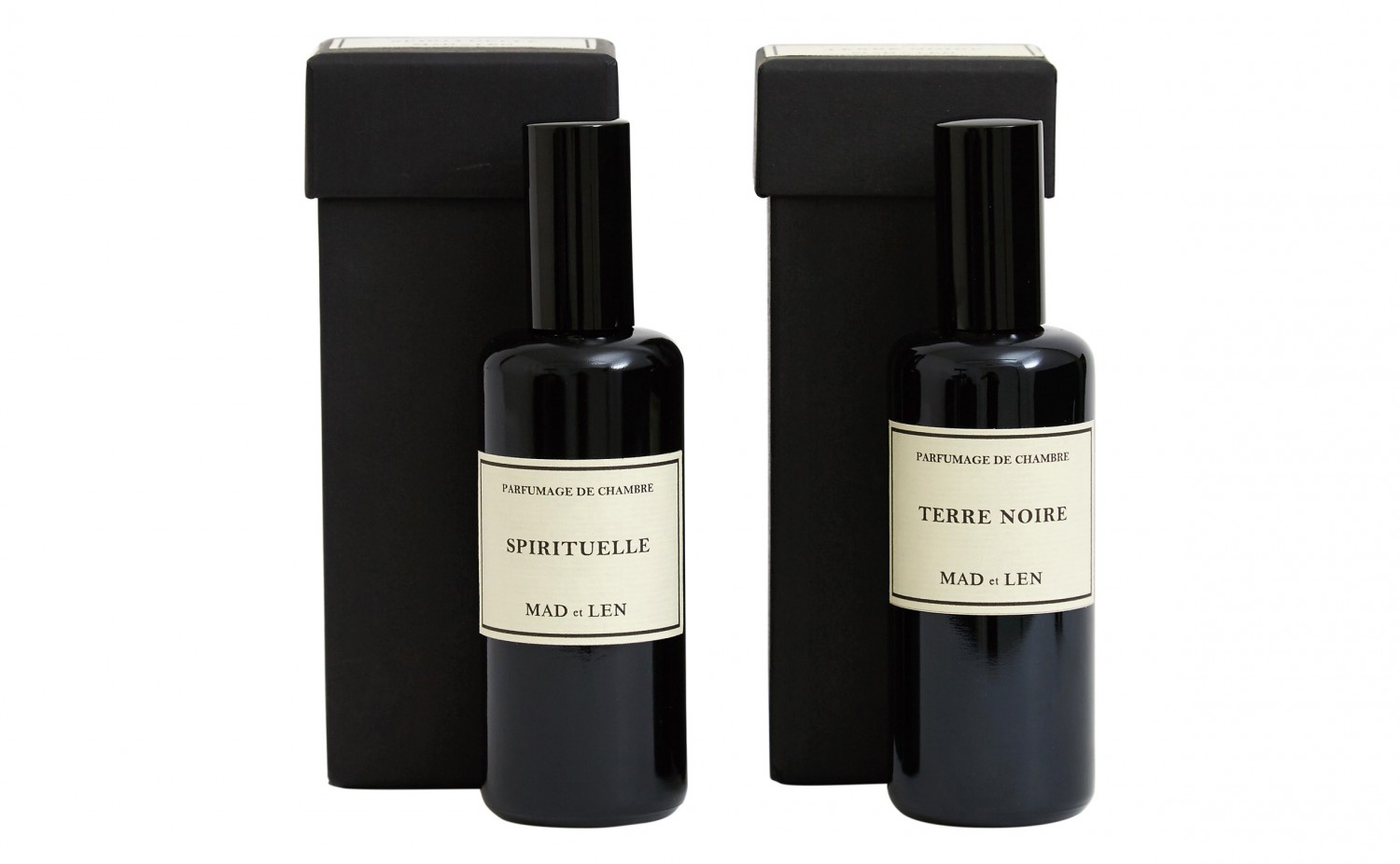 MAD et LEN - Room Spray
MAD et LEN room perfume sprays are available in 'Spirituelle" & "Terre Noire" scents.
A couple of sprays and your space is filled with these magical fragrances. All of Mad et Len's products are vegan and handmade in France. Choose between Five fresh scents of Terre Noire, Spirituelle, Graphite, Darkwood, & Black Champaka. Available in 15ml or 30ml volume sizes.
MAD et LEN (FRANCE)
Size 100 ml

Dimensions: H6.5" x D2.5" (Approx)

Handmade in France
The perfume house, MAD et LEN, is based in the south of France and specialized in intoxicating aromas handmade with an artisian's touch. MAD et LEN is a search for lost time and its reappropriation in the recollection of original organic distilled essential oil from flowers, wood or aromate. The use of these raw ingredients gives these fragrances a refreshing natural aroma, extending the product line from home fragrances to candles with rich scents. Each product is unique, from the hand made packaging to the hand blended perfumes.